World War 1 & 2
Aspall War Memorial
The Aspall War Memorial was unveiled on 24th April 1921 by Earl Kitchener of Khartoum and is sited inside the Parish Church.
It is described as an Alabaster Plaque and had a height of 20 inches and a width of 13 inches.
The PCC is responsible for this memorial.1
---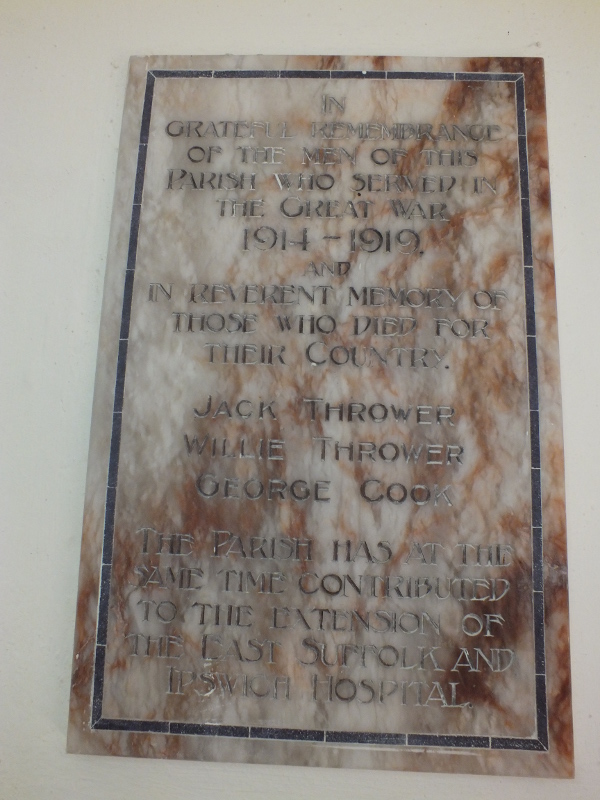 Aspall War Memorial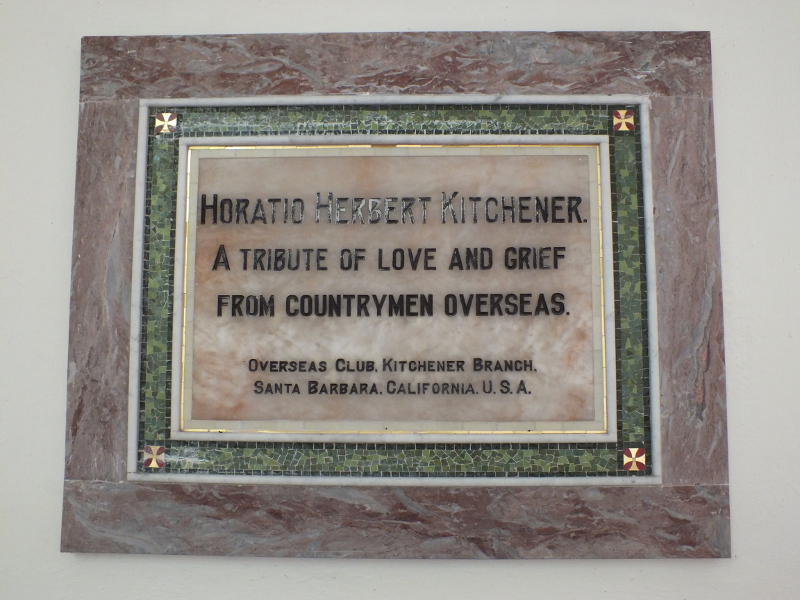 Memorial to Herbert Horatio Kitchener
IN
GRATEFUL REMEMBRANCE
OF THE MEN OF THIS
PARISH WHO SERVED IN
THE GREAT WAR
1914-1919
AND
IN REVERENT MEMORY OF
THOSE WHO DIED FOR
THEIR COUNTRY.
THE PARISH HAS AT THE
SAME TIME CONTRIBUTED
TO THE EXTENSION OF
THE EAST SUFFOLK AND
IPSWICH HOSPITAL
---
Herbert Horatio Kitchener
HORATIO HERBERT KITCHENER

A TRIBUTE OF LOVE AND GRIEF
FROM COUNTRYMEN OVERSEAS.

OVERSEAS CLUB. KITCHENER BRANCH.
SANTA BARBARA. CALIFORNIA. U.S.A
---